The December New Item Flyer is here!
See what items are new to BiRite this month.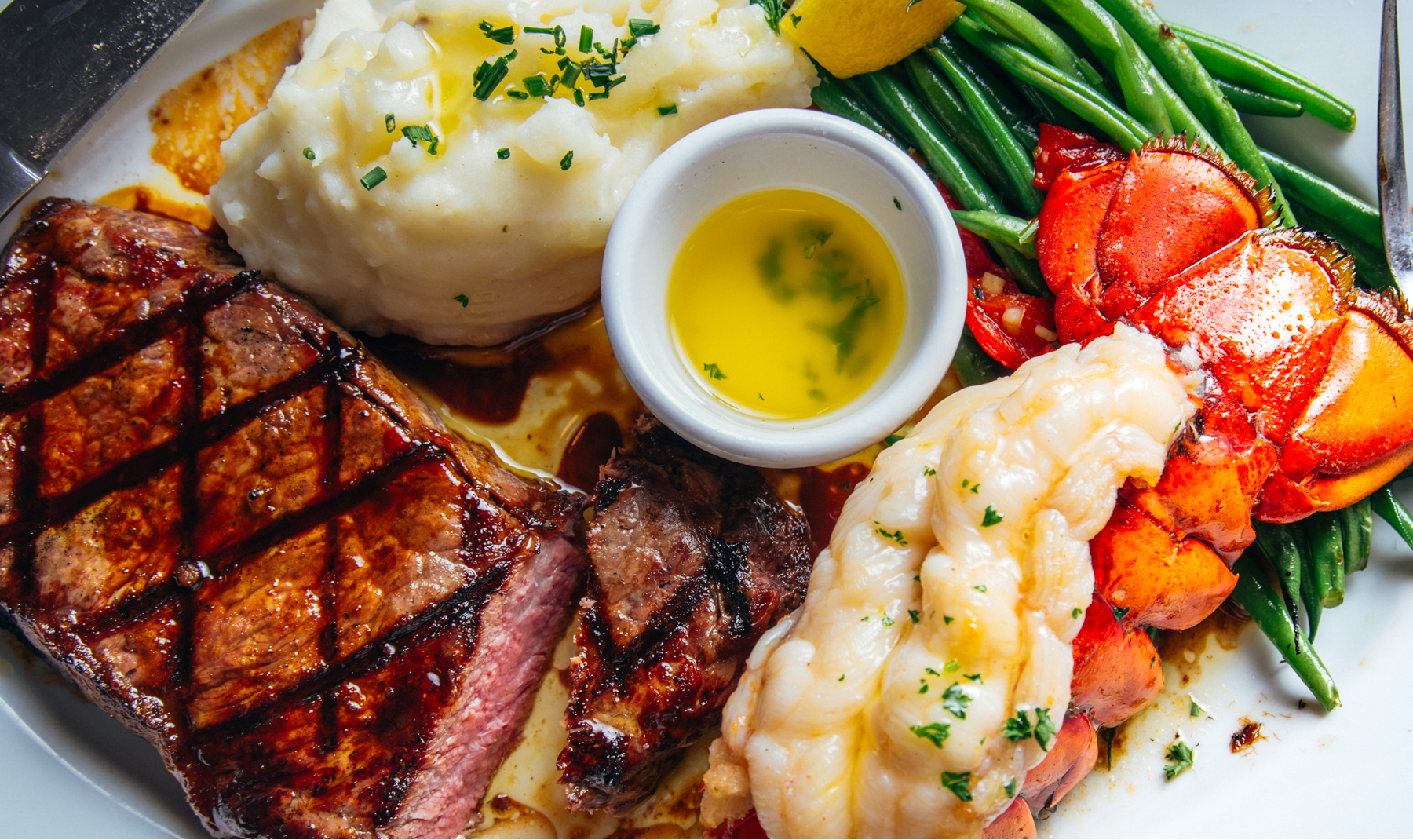 BiRite,The Secret
Ingredient
BiRite offers a variety of options to meet the needs of any restaurant. We now offer all the things you need in order to create the perfect pizza : from dough to toppings, all the way to sauce, our new pizza catalog has everything you need. And if you're inclined by the finer foods, BiRite has the artisanal products to meet your sophisticated needs. From organic and heirloom beans, rice, oils, vinegar, chocolates & purees, to mushroom truffles, there are endless options to choose from. We deliver fresh-to-order proteins with uncompromising consistency and quality. With BiRite's fresh seafood, you can even order ahead and schedule the delivery of the highest quality seafood possible. If you need to stock your bar, or even quench your thirst, you can visit our catalog for anything from a bag-in-the-box to sparkling water. 
[Show Now]
BiRite is committed to maintaining a proactive approach to sustainability and social responsibilities while providing our customers with the highest quality of service. We do a variety of different things to clean and protect the planet. We only use trailers and tractors that are less than 3 years old, and with 50% of equipment less than 2 years. To preserve the environment from carbon pollution, all transportation equipment is powered by a B20 blend of BioDiesel in order to conserve oil. To save electricity, BiRite replaced all of the warehouse lighting with energy efficient LED motion-sensor lights. The electrical reductions have provided the same benefit of planting over 100 acres of trees. 
[read more]
BiRite has remodeled our showroom, which was already the largest foodservice showroom in Northern California. We like to feature a wide variety of our products in action to show how our vast array of both front and back of the house offerings can best be utilized by our customers.
[read more]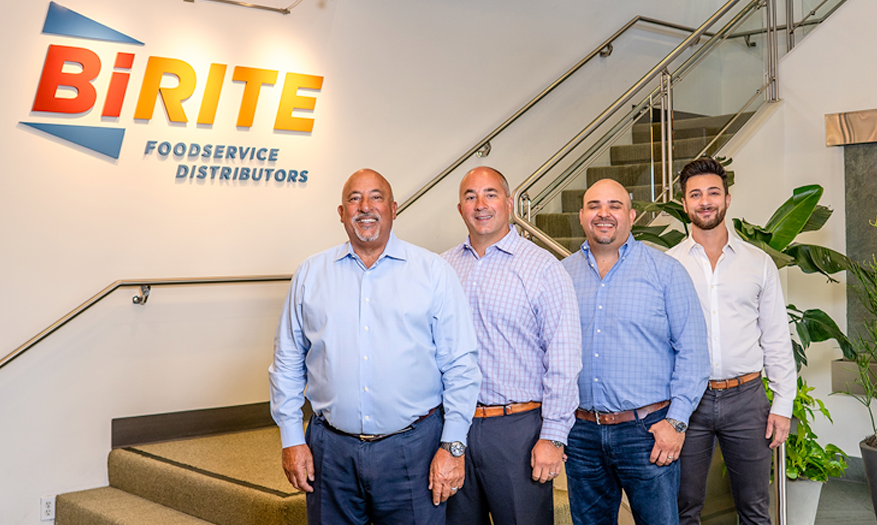 Family Owned, Locally Sourced
BiRite is a third generation, broadline foodservice distributor that serves clients throughout the greater Bay Area.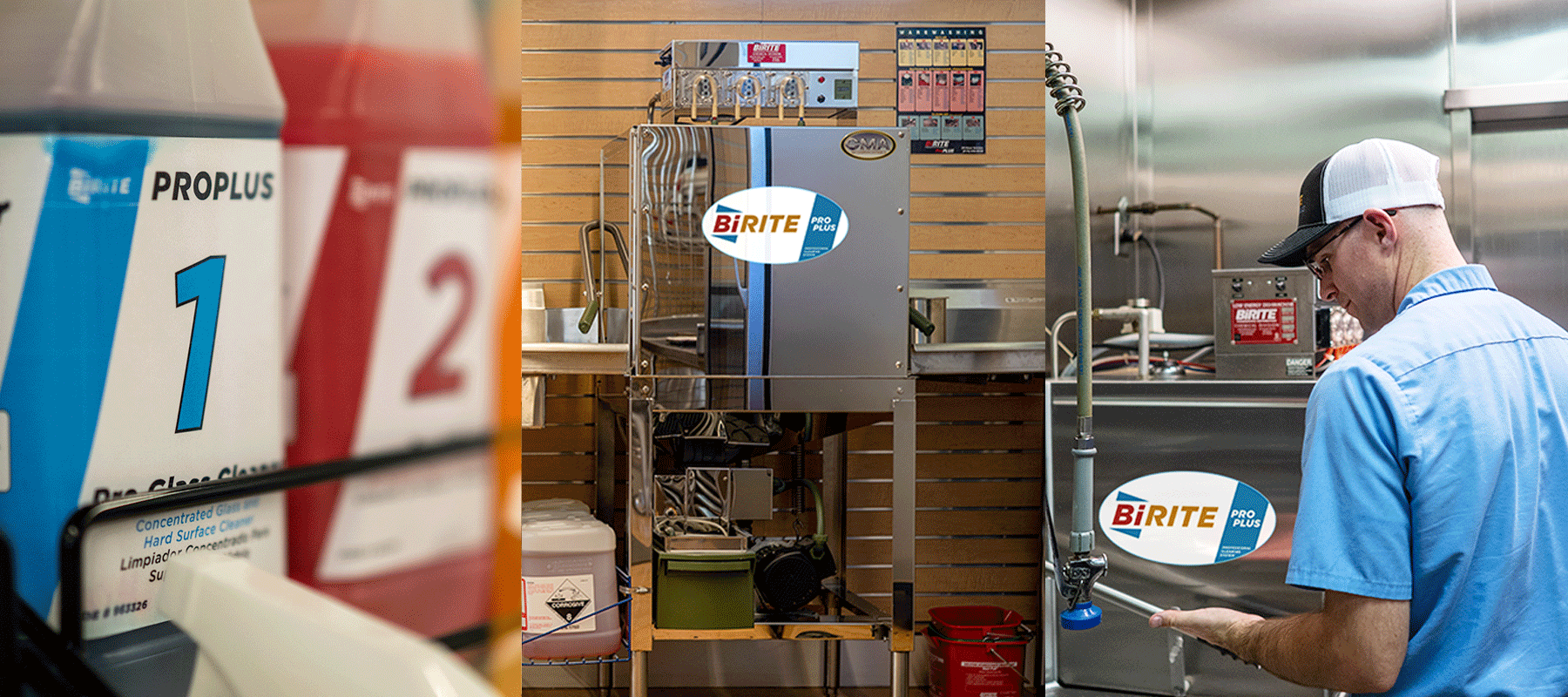 CLEANING SYSTEMS
BiRite's ProPLUS Chemical Division has provided solutions for the warewashing and laundry needs of our customers for over 35 years. Our exclusive labeled chemicals are specially formulated to meet the intensity and rigor of the foodservice industry. BiRite also has a line called GREENRITE, which is the most comprehensive line of GREEN Certified products in the industry.